Analytic Solutions
KAMMS Group specializes in Analytics. With over 45 cumulative years of experience, our motivated professionals know how to solve problems and improve processes. We work with our clients to provide custom solutions that are optimized to support the mission.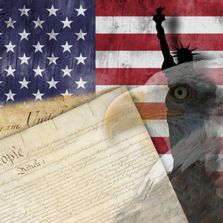 Professional Services
KAMMS Group personnel come from business, operations, intelligence, and engineering professions. They have extensive experience in the commercial and government sector, as well as personal experience with both conventional and unconventional warfare. We employ strategic thinkers from across the services.
A Ready Teammate
The KAMMS Group is a Service Disabled Veteran, Minority Owned and Economically-Disadvantaged Woman-Owned Small Business that is based in Woodbridge, Virginia. Founded in 2011, we have been providing high-quality solutions to Technology clients, the US Government and Department of Defense customers from day one. Our staff is proud to have served in the U.S. Armed Forces, and all of us continue to support the Armed Forces and our veterans in our professional work and our personal lives. Our fervent support of the Armed Forces allows us to adapt and expand without ever compromising the quality of service that our soldiers and our customers need.